help needed with split in hippo tooth
Posted:
Thu Jul 24, 2014 7:58 pm
I'm busy working on a netsuke of a rabbit and have been for some time. One small fault/split which became clear as I have continued carving opened slightly as I removed more material and has become dirty. I'm now nearing a point where I will drill out the eyes to then replace them with inlaid ones. I'm concerned drilling will go wrong with the split so close, or will open the spilt further. Can anyone recommend a way to clean and stabilise the split?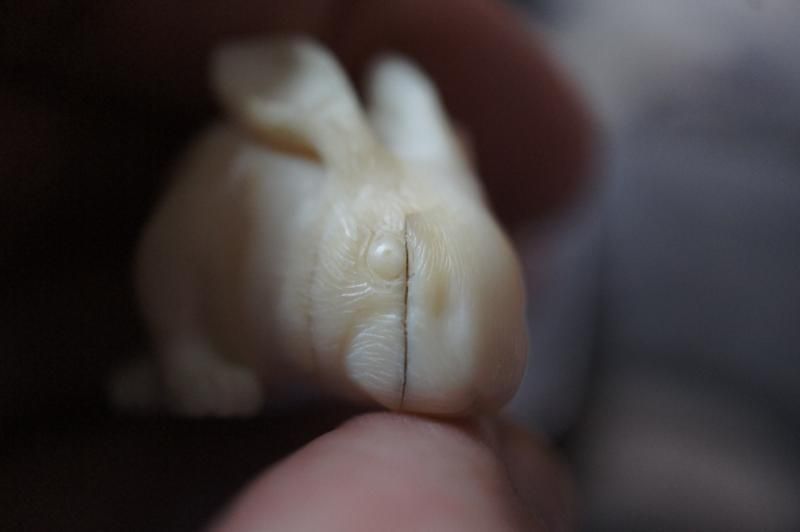 Thanks
Adam